Background of the Formulation
Each citizen mainly conducts international cooperation activities.
We NGOs hear the voice of the citizens and take action.
We NGOs desire to create a global civil society where all people live together.
Many Japanese NGOs have been established since the late 1980s and addressed a wide range of issues, including poverty, human rights, the environment and peace. Their activities have been expanding worldwide, and what they do varies from individual projects to policy advocacy. However, the environment surrounding NGOs is changing.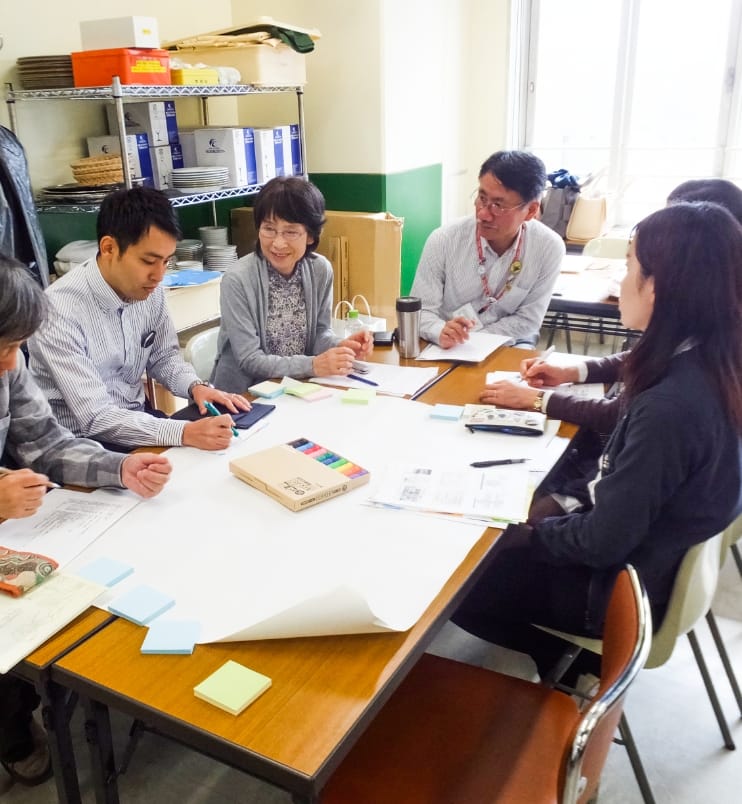 In a difficult economic situation, it became hard for Japanese NGOs to obtain their funds while the cooperation between NGOs and each ministry allocating the ODA budget progressed.
At the same time, local NGOs in developing countries have successfully improved their management skills. Consequently, the ODA funds started going directly to the local NGOs instead of the Japanese NGOs.
We must reaffirm the identity of Japanese NGOs and the missions and roles of individual NGOs, and explore new ways of implementing activities.
We established the Kansai NGO Liaison Committee, the predecessor of the Kansai NGO Council in 1985. Since then, we have held exchange meetings to share experiences and information as well as study sessions to confront various issues so that individual NGOs can gather and be empowered.
However, as globalisation accelerates, new ways of implementing international cooperation activities by citizens are needed.
For us to act more strongly and speak for the realisation of a global civil society, each NGO must improve their management skills while benefitting from the network we create.
Therefore, we have formulated the NGO Activities and Management Guidelines for the Kansai NGO Council as a network.
Guidelines for the Kansai NGO Council
(formulated in 2004)
Activity Guidelines
Network

We, NGOs, are actively involved in international cooperation in the Kansai region to build a loose network, share information and experiences, and provide opportunities for joint learning as well as to enhance the power of individual NGOs. We also aim to cooperate and collaborate with NGOs based in other regions.

Policy Advocacy

We advocate for constructive proposals to the central government, local governments, related institutions, companies and society at large for the realisation of a society where each individual is respected.

Awareness-raising

We recognise that problems people face in developing countries are deeply connected to our lives. Hence, we promote global citizenship education to learn from each other, which will be an opportunity to rethink our lifestyle.

Human Resource
Development

We strive to foster the next generation of leaders so that we, NGOs can continue our work. We also provide information and learning opportunities so citizens can participate in NGO activities.
Operational Guidelines
Strengthening Open Management in the Organisation

We make decisions voluntarily without being influenced by the intentions of any particular individual or group. We constantly inspect and evaluate our activities to achieve our mission.

Financial
Independence

We place importance on the financial independence of our activities and aim for a balanced selection of financial resources.

Information
Disclosure and
Accountability

Our activities are based on the participation and support of citizens. Hence, we are fully aware of the importance of fulfilling accountability to society and strive to disclose information.